All News
Spirit Inaugural Photo Contest
Spirit Inaugural Photo Contest
Win a behind-the-scenes tour of MHT—
and bring your camera right up to the runway!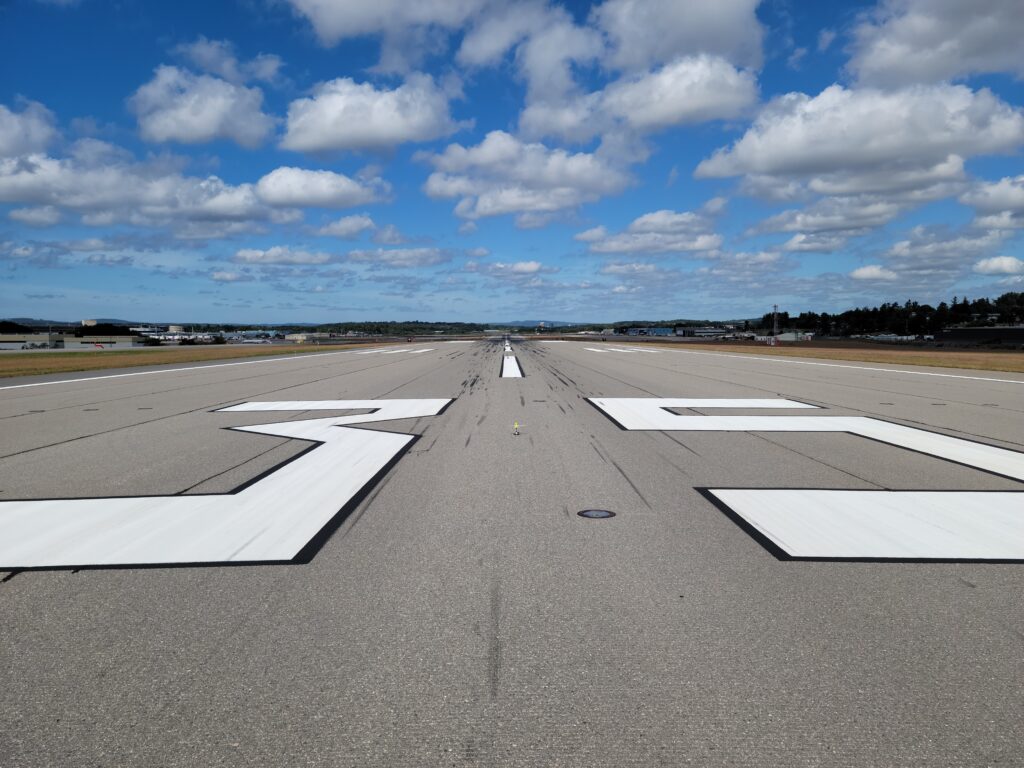 Contest Goal
Capture the best photo of Spirit's first arrival and departure at MHT on Oct. 7, 2021. Each individual can enter two photos—one photo for the first landing and one for the first takeoff.
Contest Prize
Win a behind-the-scenes tour of MHT, including the terminal and airside! You can bring your camera and photograph planes landing and taking off from exciting and unique access points right near the runway.
How to Enter
Share up to two photos on Instagram, Twitter, or Facebook.
Tell us in the caption if it's an arrival or departure.
Tag @flymanchester & #ManchesterHasSpirit in your post.
Direct message us your photo so we can share it at its highest quality!
All photos must be shared by 3 p.m. on October 12, 2021.
How to Vote/Win
All photos will be shared on Manchester-Boston Regional Airport's Facebook page in an album called "Spirit Inaugural Photo Contest." This album will be shared on Wednesday, October 13. (Each photo will include photo credit).
Vote on your favorite photos from October 13, 2021, until 3 p.m. on October 20, 2021.
Share with your friends—anyone can vote for as many photos as they want!
The 3 arrival and 3 departure photos with the most likes will then be presented to the Airport Director for the final two winners.
Contest Rules
Revision: In order to include more photographers who may be unavailable on Oct. 7 (and due to potential inclement weather on Oct. 7), we have expanded the contest to include photos taken on Oct. 7 through Oct. 11. While we would prefer a photo from the inaugural launch on Oct. 7, we will accept any photos taken over the entire first weekend of Spirit flights. 
Each photographer may submit two photos—one from Spirit's first arrival and one from Spirit's first departure—for a total of two entries into the contest. Both photos must be from October 7th's inaugural flights, and both photos must be the individual's own photos.
Each individual may only win with one photo—this way, there will be two winning photographers.
By entering the contest, all individuals give the Airport permission to use their photos (with photographer credit) on the Airport website, social media, and other promotional materials.
The winning photographers agree that photos taken on their MHT tour will also be shared with MHT without watermarks for Airport use (with photographer credit).
Individuals must be at least 13 years old to enter. If the winner is under the age of 18, they must have signed parental approval and must bring a guardian over the age of 18 with them on the tour.
By entering in this contest, all users agree to these terms and conditions.
Generic Planespotting Rules
Planespotting refers to observing, tracking, and photographing Airport operations and aircraft.
Planespotters must remain in publicly accessible, non-secure areas of the Airport, unless under escort by properly badged Airport personnel.
Planespotters should be courteous and respectful towards all Airport personnel and passengers. Even when in public areas, planespotters must always follow the directions of properly badged Airport personnel.
Drones and any other unmanned aircraft systems are not allowed to be flown at the Airport. For more information about where you can fly your drone, please visit this page.
Airport Rules and Regulations take precedent over any rules on this page, if there is ever a conflict.