All News
MHT Construction Projects to Upgrade Terminal and Airfield
We're Working to Enhance Your Experience at MHT!
Manchester-Boston Regional Airport has begin various construction projects to enhance our customers' and employees' experience at MHT.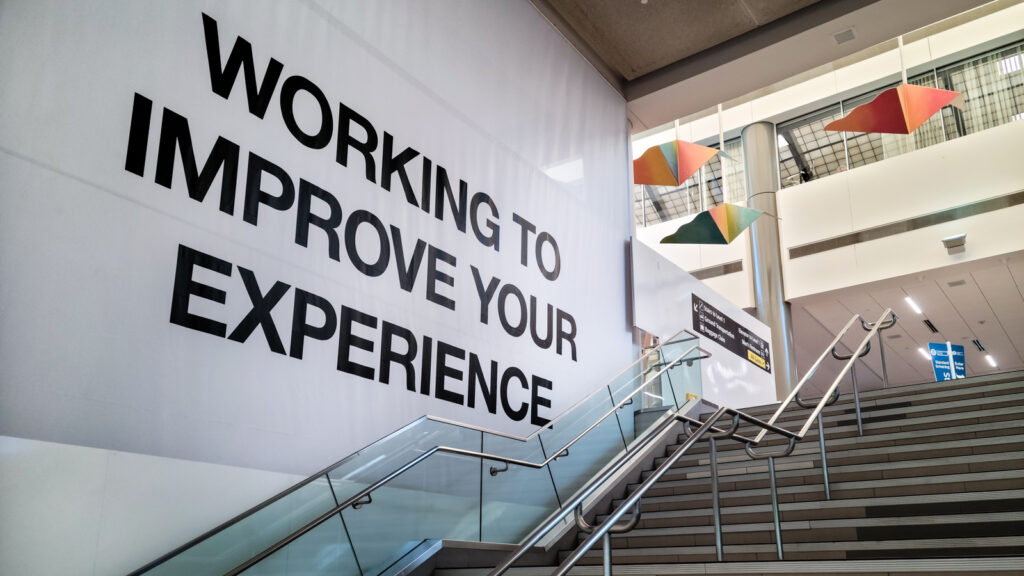 Parking Garage Project: Complete
Levels 4 and 5 of the parking garage were closed for the summer to carry out advanced maintenance. All floors are now open for parking. MHT continually monitors the parking situation to ensure there is always enough space for our customers to park.
Escalator Replacement Project: Complete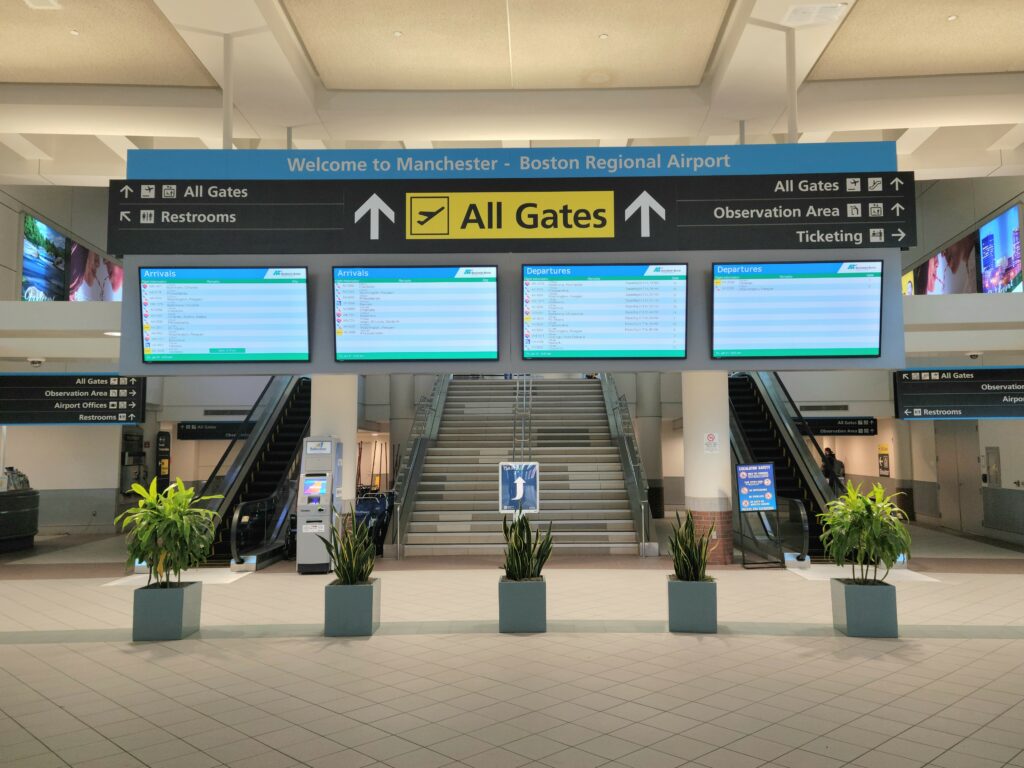 We've replaced our two main escalators with new and improved ones that are quieter and can even reverse directions when necessary. What's more, an ultraviolet light sanitizes the handrails 24/7 so you can stay safe when you fly.
This project was estimated to be completed in March 2022, but our awesome crew completed the project over a month early in January 2022! We are grateful to our understanding customers during what was a lengthy, and sometimes noisy, project.
Cargo Facility Project
MHT has had two back-to-back record-breaking years of cargo growth, which presented us with the opportunity to increase our leading cargo presence in New England. As part of our partnership with Aeroterm to build a new cargo facility announced in February 2021, MHT is responsible for constructing the new cargo apron that will connect the new facility to our airfield.
Once a tenant has been secured for the new cargo facility, the construction will begin on both the new building and new cargo apron.
This project will provide additional jobs, boost the local and regional economy and help us reduce our airline operating costs, allowing us to be more competitive to airlines and help attract new carriers to the Airport.
Restroom Modernization Project
MHT's existing terminal restrooms are over 25 years old. While they're in good condition, and our cleaning teams do an incredible job, it's time for an update!
We are looking at new designs and technology to make our restrooms 100% touch-free. This project will not only help us in our pandemic readiness and make our restrooms more customer-friendly, but it will also make the restrooms more cost- and energy-efficient and easier to clean.
Communications Center Modernization Project
We are planning to expand the footprint of our existing Airport Communications Center. We plan to add new technology and create a new layout of the center that is more ergonomic.
This will help our emergency service dispatchers who monitor the phones, radio, TV and alarm systems. The new design will also provide more space for the dispatchers, allowing us to achieve social distancing measures.
For more updates about MHT, follow us on Twitter, Facebook, Instagram and LinkedIn